How to sync your transcripts to your podcast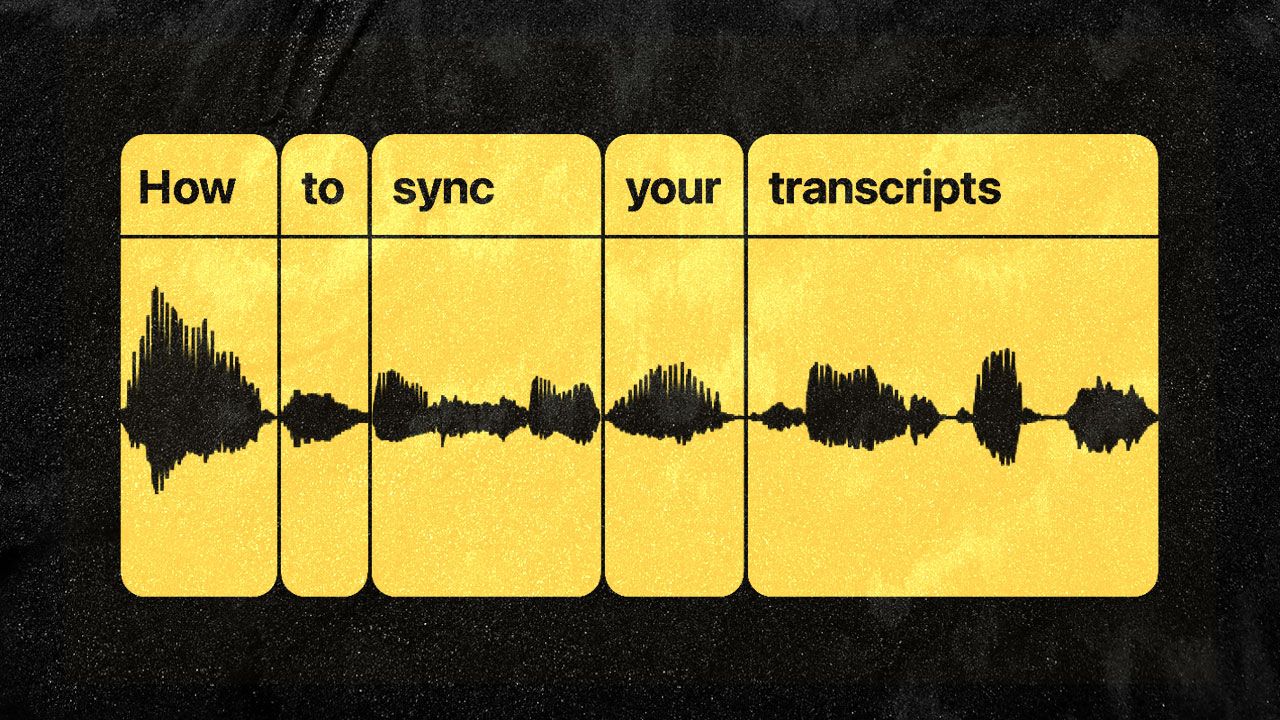 If you already have accurate transcripts and would like to generate a caption file to take advantage of the interactive features available in Steno.fm and other podcast apps. You can sync them for free with Descript.
Sign up for a Descript account.
Drag your audio into the Project Sidebar.
Click on the More options button at the bottom of the sidebar and select Import transcript.
Copy the contents of your transcript into the text area making sure that the text conforms to their Text Import Formatting Tips.
Click the Sync button, and Descript will then start processing your transcript. (This can take a while.)
Drag the file into your Composition. Once the sync is complete, you can add Speaker Labels as needed.
Exporting SRT or VTT
Once you're done finessing your transcript, click the Publish button in the top right corner, select the Export tab, select the Subtitles option in the dropdown, select the SubRip Titles (.srt) or Video Text Titles (.vtt) formats, check Show speakers, and click Export.
Exporting JSON
If you want a Descript-like experience in Steno.fm, you'll need to export a different type of file from Descript. Click the Publish button in the top right corner, select the Publish tab, make sure Web link is selected, and click Publish. Next, copy the web link for your episode and visit https://descript-json.fly.dev/. Pasting it here will help us extract the JSON file we need. Hit Submit then Download JSON.
Adding it to your RSS feed
Now you have a caption file! To get it to display in Steno.fm and other podcast apps, upload it to a podcast hosting company that supports the <podcast:transcript> tag in their RSS feeds.
If you're host doesn't support that tag yet, stay tuned! Steno.fm is working on a solution for other hosts. Subscribe to our newsletter to be the first to know when it's ready.
The Steno.fm Blog is reader-supported. When you buy through links on our site, we may earn an affiliate commission. Learn More